KW Agent Mountain – Gary Keller Audio Interview:
Secrets to the Lead Generation & Conversion Business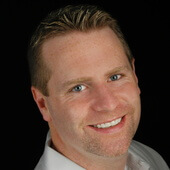 Paul Rushforth Keller Williams Realty Ottawa Realtor
Paul Rushforth holds his people accountable to a results driven, service oriented business. In this audio interview with Gary Keller on Agent Moutnain, Paul shares his secrets to the lead generation and lead conversion business.
[audio:https://moving-careers.com/wp-content/uploads/2010/02/SecretsLeadGenConversion_PaulRushforth.mp3]
Pricing Scripts with Sellers
How To Handle Price Objections
Mega KW Agent Helen Oliveri – I Reinvented My Business Around SHIFT
There is No Reason To Sell A Dirty House!
Timeblocking – The Challenge That is Worth It!
Sell Real Estate Like a Financial Advisor
Helping People Through Short Sales
Four Key Steps To Getting REO Business
Learn How To Successfully Utilize First-Time Home Buyer Seminars To Attract Clients.