<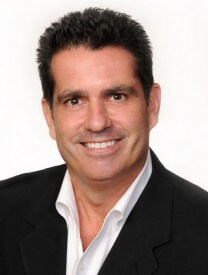 Michael Burke, The Michael Burke Team – Keller Williams Realty Bonita Springs, FL
Real Estate Farming & Target Marketing of Gated Communities
There are many different strategies and sources that real estate agents in today's real estate industry are utilizing to market their real estate business, but very few can match the proven and consistent results that real estate farming and target marketing can create over time for a real estate agent's business.    One of the biggest mistakes that new or experienced real estate agents can make in their real estate marketing efforts, is to spread themselves too thin.   At Keller Williams Realty, we believe and train our real estate agents to 'Think small to get big!'  When it comes to real estate farming and target marketing, the real estate agents that are the most consistent and persistent with their efforts over time, are the real estate agents that ultimately will become the local real estate expert of choice for the niche market(s) they have been laser focusing on.    If you spread your real estate farming efforts over too large of a geographic area, it will be very difficult and expensive for you to try to compete with the real estate agents that are focused on a smaller niche.
In this free real estate career audio training session from KW Agent Mountain, Gary Keller sits down and talks with Keller Williams Mega Agent Michael Burke, of The Michael Burke Team in Bonita Springs, FL.  Michael relocated to SW Florida right before the real estate market shift, and did not have a lot of personal relationships to leverage to initially start up his real estate business, so he had to get purposeful about real estate farming and target marketing to generate real estate business.   Michael decided to follow the steps laid out in Gary Keller's The Millionaire Real Estate Agent Book, and in conjunction with his technical background and the fact that he was located in an area with predominantly gated communities, he decided that he would start creating niche community websites for the residents of these gated communities.  In a very short period of time, Michael was able to become the local real estate expert of choice for each gated community that he created a community website for.  Listen and learn, as Michael shares how this innovative approach to real estate farming and target marketing helped him create on of the top real estate teams in SW Florida.
**Audio player is optimized for Flash. If using Internet Explorer and having trouble with audio player, try another.
Related Keller Williams Training:
Successful Real Estate Farming Strategies
 How To Successfully Work A Real Estate Farm
How Do I Generate Real Estate Business? Try Real Estate Farming!
How To Become A Local Area Real Estate Expert | Tips on Real Estate Farming
Make Farming a Strength in Your Real Estate Business 
The 8 Steps To Successful Real Estate Farming
How To Become A Top Listing Agent
Keller Williams NEWS: