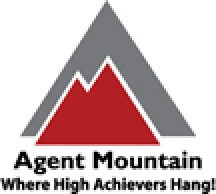 Keller Williams Realty's Realtor Career Training:
Stefan Swanepeol is widely recognized as the leading visionary on real estate trends and has penned 13 Books, Whitepapers and Reports including the 1998 Amazon.com bestseller, Real Estate confronts Reality (1997), the sequel Real Estate confronts the Future (2004) and of course the Swanepoel TRENDS Report.  In this audio interview from KW Agent Mountain, Gary Keller sits down for an in-depth conversation with Stefan Swanepoel about his latest research, Social Media Report 2010.
[audio:https://moving-careers.com/wp-content/uploads/2010/02/Stefan_Swanepoel_SocialMediaReport_32K.mp3]
Related Posts:
Build Your Database with Social Media: Mike Brodie Interviews Stefan Swanepoel
Soci@l: Attract Friends, Followers and Connections to Your Business by Ben Kinney and Jay Papasan
KW Agent Mountain's Real Estate Career Audio Training – 'Online Focused Social Networking'
Keller Williams Realty Family Reunion 2010: Breakthrough Breakout Sessions Announced!
'Cutting Expenses & Hiring Good People Increased My Net By 50%'
'200 Home Sales in Detroit' – Great Audio Interview with Gary Keller and KW Mega Agent Jeff Glover
'Getting Resale Listings Sold in Tough Times' '240 Listing Appointments and 217 Listings Taken'
6 Hours of Income Producing Activity Every Day!
Mega KW Agent Helen Oliveri – I Reinvented My Business Around SHIFT
How To Structure Your Mornings So That Your Afternoons Are Free