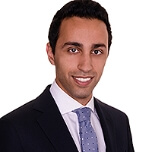 Ariel Dagan, Keller Williams Realty – NYC
My Real Estate Career Switch To Keller Williams Realty – Life Changing
Did you know Manhattan is one of the only cities in the US without a formal MLS?  The reason why is simple – there are a few mega companies that control the majority of listings and refuse to engage in a formal MLS for fear that it will disrupt their current way of doing business.  I call these companies the dinosaurs of our real estate world.
I like to think of myself as an innovative type of guy that rarely follows the crowd and given the choice to work for a dinosaur or a boutique firm I'd choose the boutique firm.  And so, four years ago when I got my real estate license in Manhattan I did exactly that.  I started out at a small company (around 60 agents) in a cramped, yet unique, Soho office and found myself stuck.  The firm tried paying me 35% on my deals and so after 3 months I left and two years later they went out of business.
I switched to two other firms, one with the promise of a 100% commission split and the other with the promise that I would do more business, the way I want to do business.  Both of them failed in their promises.  In the former, I would somehow end up with a 50% commission split and in the later I needed permission to do anything that involved branding my business.  They wouldn't even let me build a website to generate leads.
I was fed up with these hamster wheels disguised as so called boutiques and decided to interview with one of the dinosaurs and this new company in town called Keller Williams.  I quickly chose Keller Williams.  Let me highlight some of the benefits I've seen since working here that I would never have been able to see at these other firms.
Training Everyday:
At our Keller Williams office there is a classroom with almost 3 hours of training every single day. I was quickly taught to become a neighborhood expert to grow my business.
Access to a 30 person IT Department to build a website that generates me 100s of leads per month:
With this knowledge, I started developing a website revolving around Upper East Side Real Estate to market myself as an expert in this area, particularly in Park Avenue apartments, Fifth Avenue apartments and one bedroom condos.
When I built the site, the CEO of my market center pulled me into his office and got me on the phone with the CTO of corporate for advice.  She heads a 30 person team and has facilitated the development of over 500 real estate websites. I now generate 100s of leads a month from my micro-site.
Getting Referrals from other Keller Williams offices that end up closing:
Keller Williams is the largest brokerage in the US and has about 700 offices and 80,000 agents around the world. Within the first month of working at Keller Williams, a Florida resident called the office looking for an agent to help them sell their Upper East Side condominium. The receptionist knew I was trained in this area and transferred them to me, not one of the mega-agents in the office. This person could have called any of the major real estate firms in Manhattan to help him sell the unit but he chose Keller Williams because he previously worked with them in another state and trusted the brand.
Actually getting a 100% commission split:
At my other companies everyone was on a different commission split, which at times made you feel "less" than your associates. At Keller everyone is on the same commission split.  As you make more money your commission split goes up. In my market center, after you gross $163,000 you cap.  This means you keep 100% of your commissions after this.  I was capable of achieving this in my first year. I'm now building a team and the commission structures here work to enable that.
So ask yourself:
Does your office have classes that train you every day if you so choose?
Does your CEO put you in touch with IT professionals that have built 100s of sites?
Are you getting referrals from all across the US because your brand is recognized and is 80,000 agents strong?
Are you capable of earning a 100% commission split this year?
This article was written by Ariel Dagan, a licensed Real Estate Salesperson at Keller Williams NYC.  You can follow Ariel on his blog.  For questions regarding the Keller Williams experience he can be reached at adagan@kwnyc.com.