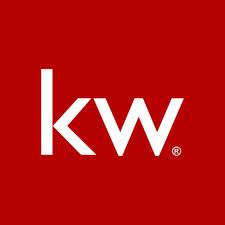 Keller & Williams, Williams Keller, Keller and Williams or Keller Williams Realty?
In doing a keyword search today on google, I was shocked to see how many people, when searching for Keller Williams Realty, typed in the wrong search terms like,  'Keller and Williams', 'Williams Keller', 'Keller and Williams' , 'Keller real estate' and 'Keller & Williams real estate'.   The main reason that this happens, is that Keller Williams Realty, which will be the #1 real estate company in N. America by the year 2013, does not spend any money marketing its brand to the consumers.   Unlike traditional real estate companies, who have always valued their company's brand as their greatest asset, Keller Williams Realty came out with its innovative agent-centric business model in 1983, which was rooted in the idea that real estate agents are the reason real estate agents do business…not real estate brands.
Since we view our real estate agents as our greatest asset, not our company's brand, instead of investing all of our resources into marketing our company to the consumers, we invest those resources into the best agent training, education and support for our KW associates.  It's not a secret why Keller Williams Realty is also having its greatest agent growth and profitability in a down economy.  In a good real estate market, any realtor can sell a house.  It's in a bad economy, that real estate clients need a great agent, who can provide real value.  Real estate agents across N. America are coming to Keller Williams Realty, because they need the best agent training and support, so that they can provide the most value to their real estate customers to build a sustainable and successful real estate career.  As a result of unique model, our company's brand marketing continues to grow, as our real estate signs keep going up in seller's yards!
We hope that some day, when the majority of the for sale signs in your neighborhood are a red Keller Williams Realty sign, instead of thinking of Keller and Williams, Williams Keller, Keller & Williams or Keller real estate…you will remember Keller Williams Realty!
Real Estate Career at Keller Williams Realty:
Frequently Asked Questions About A Real_Estate Career at KW:
What is The Keller Williams Realty Difference?
How Do I Get a Real_Estate License and Become a Realtor?
How Does The Keller Williams Realtor Compensation Work?
Does Keller Williams Offer Any Online Real_Estate Education Classes?