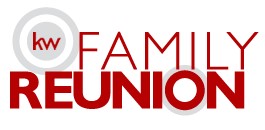 Keller Williams Realty Launches New Agent Technologies
Keller Williams With Facebook, Keller Cloud & KW Command
Keller Williams with Facebook is making SOCIAL SIMPLE!
Let's be honest, Digital Marketing for many real estate agents is hard. Real estate agents need know: Behaviors, Link Ads, Demographics, Conversion Lift, Audiences and more.  With Keller Williams and Facebook, that's all about to transform for our real estate sales associates. With a few easy clicks, Keller Williams real estate agents will now be able to harness the power of the social network like a PRO! If you're not using Facebook, this program is designed to get you started, so that you can start leveraging the power of social media to grow your real estate career. . You will be able to reach real estate leads online like never before. Keller Williams with Facebook is making SOCIAL SIMPLE!
Introducing Keller Cloud, the platform that simplifies your life
The newly announce Keller Cloud is the real estate industry's most cohesive real estate business platform. Keller Williams agents will be able to access the most powerful real estate technology in a beautiful, more integrated experience to help take their real estate career to the highest level.
KW Command
We re-imagined the experience real estate agents have with their technology. We created an extremely compelling replacement for the traditional CRM. One that understands your calendar, your inbox, your real estate contacts and your business goals for your real estate business. Our replacement, KWCommand, is a beautiful, integrated experience. It's smarter, and deeply understands your business
Keller Williams NEWS:
At Keller Williams Family Reunion 2017, we celebrated our real estate agents and everything that they accomplished in a HISTORIC 2016, and how we have continued that success into the new year.