Open House Tips & Strategies
Presented by: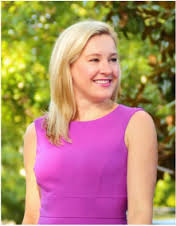 Kasia Olek – Aussie Real Estate Team – Keller Williams Tulsa, OK
How To Master Holding An Open House
Whether you are just starting your real estate career or are an experienced real estate agent looking to take your existing real estate career to a higher level, learning how to master holding an open house, can give your real estate business the competitive edge it needs.   An open house can be an amazing way for real estate agents to meet potential future sellers and buyers, and to add people to your real estate contact database that have real estate on their mind.  The best part about utilizing open houses as a real estate lead generation strategy, is that you are not limited to holding open houses on just your own personal listings.  Many real estate agents at Keller Williams Realty will hold open houses for other KW associates' listings, a true win-win, as the listing agent can leverage that agent to better expose their listing to the market, while the agent that holds the house open, has an opportunity to meet prospective real estate clients.
In this recorded real estate training session from KW Greater Springfield, MO, Keller Williams Mega Agent Kasia Olek, shares her powerful open house strategies and tips on how to master holding an effective open house.   By knowing how to market the open house for maximum exposure, by following the proper open house etiquette, by learning how to capture prospective customers information and having a follow up system that converts at a high level, Kasia has been able to build a very production real estate business through leveraging open houses as a real estate lead generation tool.   Listen and learn as one of the true experts on holding an open house explains how to turn an open house into not just a sold listing, but into additional real estate customers for your real estate business.



More KW Open House Training:
The Best Open House Strategies For Real Estate Agents
Successful Open House Strategies For Real Estate Agents
Building Your Real Estate Brand Through Open Houses
Real Estate Farming, Marketing, Open Houses & Expireds/FSBOs 
Keller Williams News: