Real Estate Agent Career Coaching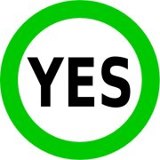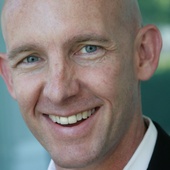 Kevin Ward, Keller Williams Team Leader & Real Estate Coach
Expired Listings & For Sale By Owners (FSBOs) Objections


One of the most productive, cost effective and least utilized sources for real estate agents to generate new listings for their real estate business, is prospecting expired listings and for sale by owners(fsbos).    Expired listings and fsbos are sellers who want to sell their house right now, and for the real estate agents that are willing to master the scripts and dialogues for converting them, and time block their daily prospecting calls,  they can really create a competitive advantage for their real estate career.  The reality is, that most real estate agents are reluctant to even try to prospect expired listings or for sale by owners, because they do not want to hear the number of 'NO's!' that it takes to hear that one 'YES!'.
In these two real estate career coaching videos from Kevin Ward, Kevin shares how he trains real estate agents to handle two of the most common objections that real estate agents will encounter when prospecting expired listings and fsbos.    In the first video, Kevin offers his real estate scripts for handling the 'Bring me a buyer!' objection that many for sale by owners respond with, and in the second video, Kevin shares his scripts for how real estate agents can handle the 'Where were you when my house was on the market?' objection that many expired listing sellers respond with when a real estate agent contacts them.
Whether you are just considering starting a real estate career or you are an experienced realtor looking to have more success with your expired listing and fsbo prospecting, the real estate agents scripts that Kevin shares in these videos are invaluable.    The real estate agents that have the most success prospecting for expired listings and for sale by owners, attribute the majority of their success to following proven and successful real estate scripts, practicing those scripts and being consistent and persistent with their daily calls.   Watch and learn, as one of the true experts in the real estate industry on coaching real estate agents on scripts for handling common objections from expired listings and fsbos, shares two of his best.



Related Keller Williams Training Posts:
Phone Scripts For Calling Expired Listings | Realtor Scripts
Real Estate Agent Scripts For Expired Listings & For Sale By Owners
How To Convert For Sale By Owners Into Listings
How To List More For Sale By Owners | Real Estate Agent FSBO Scripts
LIVE For Sale By Owner Prospecting Cold Call | FSBO Phone Scripts For Realtors
Keller Williams NEWS: