KW Agent Mountain – Gary Keller Audio Interview:
'Back To Basics & Paying Attention Is The Key!'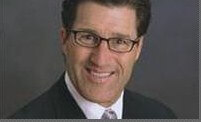 Tom Daves, The Tom Daves Team, Keller Williams Realty Sacramento
In this audio interview from KW Agent Mountain, Gary Keller sits down with Mega KW Agent Tom Daves from the Roseville market center in the Sacramento real estate market.  Learn from Tom Daves how to be more efficient and increase your net bottom line by creating and establishing long term relationships that generate business.
[audio:https://moving-careers.com/wp-content/uploads/2010/02/Back2Basics_TomDaves.mp3]
More Realtor Career Audio Training From Agent Mountain:
Secrets to the Lead Generation and Conversion Business: Gary Keller and Paul Rushforth Audio Interview
'200 Home Sales in Detroit' – Great Audio Interview with Gary Keller and KW Mega Agent Jeff Glover
'Getting Resale Listings Sold in Tough Times' '240 Listing Appointments and 217 Listings Taken'
6 Hours of Income Producing Activity Every Day!
Mega KW Agent Helen Oliveri – I Reinvented My Business Around SHIFT
How To Structure Your Mornings So That Your Afternoons Are Free