A Real Estate Company That Succeeds Through Others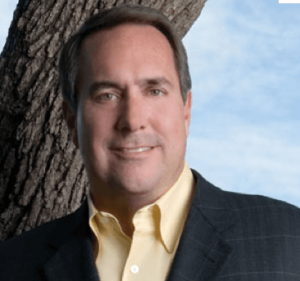 Mark Willis, CEO of Keller Williams Realty, Inc.
Historically, the real estate industry has always suggested,  that real estate agents succeed through their real estate company.   But 31 years ago, Keller Williams Realty decided to introduce an innovative concept to the real estate industry….that the real estate company succeeds through their real estate agents. As a result of this agent-centric business model, that treats its real estate agents as stakeholders,  Keller Williams Realty, Inc. is now the largest real estate company in N. America, with over 93,000 associates.    The secret of our continued growth that outpaces the rest of the industry, is our commitment in offering our real estate agents the best training, education, technology and support, which results in the industry's highest level of real estate agent production and retention.
In the video beliw, at the recent Real Estate Connect in New York City, Mark Willis, CEO of Keller Williams Realty, Inc, shared his insights on why and how Keller Williams Realty has been able to take over the real estate industry in such a short period of time.   He discusses how the stakeholder mentality that KW associates have towards their real estate company, impacts their willingness to share ideas and help other KW associates…creating a true win-win for the real estate agents and owners at Keller Williams Realty. Mark also expresses the importance of going beyond the partnership with his real estate associates and getting into authentic relationships with them.
More Keller Williams NEWS: