Real Estate Blogging Strategies
Presented by: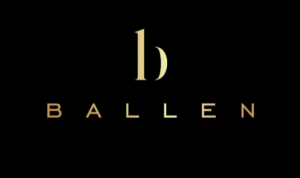 How To Write A Successful Real Estate Blog
One of the most productive, cost effective and least utilized sources for real estate agents to generate consistent and ongoing real estate leads,  is real estate blogging.   The reason why most real estate agents are not purposeful about real estate blogging, is that most real estate agents are not very tech savvy and without a proven road map for building a successful real estate blog, they tend to focus on more traditional sources for generating real estate business.  The other reason that many real estate agents are not utilizing real estate blogging in their real estate businesses, is that true success in blogging comes with persistence and consistency over time, and the majority of real estate agents that attempt to start real estate blogging, end up giving up before they see results. For the few real estate agents that are purposeful, consistent and passionate about delivering great content and value to their potential real estate customer base, real estate blogging can truly create an incredible competitive advantage over other agents in their market.
One of the true masters of building a successful real estate blog and training real estate agents on how to generate real estate business online, is Keller Williams Mega Agent Lori Ballen, who created The Ballen Method, which is her proven tips and strategies for writing a successful real estate blog and build a powerful online presence that will generate substantial real estate leads off of the internet.  In this information real estate career training video, Sabrina, the lead trainer for The Ballen Method, outlines their 8 proven steps to writing a successful real estate blog.  Watch and learn, as Sabrina takes you through how to come up with great real estate blogging ideas to how to write and share the content in the most optimized way to generate the most real estate leads for real estate business.   If you really want to get purposeful about building a real estate blog and growing your online real estate presence in your local market, you can start implementing these proven real estate blogging tips and strategies today in your real estate business.



Related Keller Williams Training:
Keller Williams NEWS: