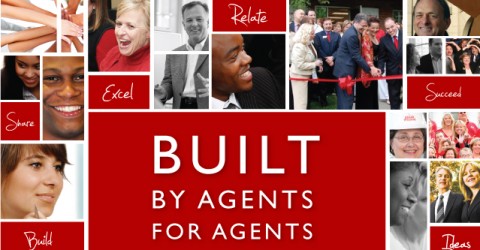 Keller Williams Agent Career Testimonial
Wilona Dyson Shares Her Keller Williams Career Story
Keller Williams Realty mega agent/owner, Wilona Dyson,  made the decision nearly 20 years ago to launch what is now Keller Williams The Woodlands and Magnolia. Wilona shares her passion and what attracted her to Keller Williams Realty.  Whether you are a newly licensed real estate agent looking for the best place to start your real estate career, or you an experienced realtor looking for better real estate training and support, you need to take a closer look at the agent-centric business model at Keller Williams Realty.   What would it look like in your current real estate career situation,  if you were to experience a Career Worth Having, a Business Worth Owning, and a Life Worth Living?



More Keller Williams Careers:
More Keller Williams Agent Career Testimonials
Why Run Your Real Estate Business at Keller Williams Realty?
The Keller Williams Realty Story: Our History
The Keller Williams Profit Sharing Model
KW Cares | The Keller Williams Realty Culture
Gary Keller Mega Agent Audio Interviews
The Dozen Deadly Secrets Every Real Estate Agent Should Know
A Keller Williams Realty Career
Keller Williams NEWS: