Real Estate Career Success Training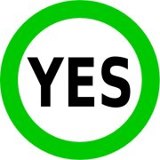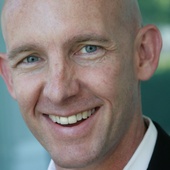 Kevin Ward, Keller Williams Team Leader/Coach
When Real Estate Agents Should Take An Overpriced Listing


Whether you are just considering starting a real estate career or your are an experienced real estate agent that wants to grow, understanding how to handle and convert a home seller that wants to overprice their listing into an actual sold listing, can give your real estate career the competitive advantage it needs.   At Keller Williams Realty, we believe that the most successful real estate agent businesses, must have a foundation built in the 3 L's:  Leads, Listings & Leverage.      The bottom line is, that when a real estate agent takes a qualified listing, they should be able to generate not only buyer leads, but once they sell that listing, they should be able to generate additional listings in that area.   The more real estate leads a real estate agent can generate in their real estate business, the more leverage they will have to grow their real estate business and quality of life in their real estate career.
However, sometimes trying to sell an overpriced listing that will never price to sell, can actually have a negative impact on your real estate business.   Not only can you potentially lose the time and money that you will invest into trying to sell it, you might also be 'tagged' as the real estate agent that can not successfully sell a house in a particular neighborhood.  Understanding how to pre-qualify and educate these sellers will be the key to how successful you are in converting an overpriced listing into a sold transaction for your real estate business.
In this real estate career coaching video from Keller Williams Team Leader/Coach Kevin Ward, Kevin discusses his strategy for this overpriced listing dilemma.    Listen and learn, as Kevin shares his thoughts on when and how real estate agents should take an overpriced listings, and how you can help a home seller understand and acknowledge that pricing their home right, will actually result in them getting their house sold for more money and less time.     If you want to have more confidence and success in converting sellers who want to overprice their homes, than this real estate career coaching video from Kevin is a must listen!!



Related Keller Williams Career Training:
Improve Your Real Estate Listings Skills | Strategies For Listing Price Adjustments
How To Recommend A List Price During A Listing Presentation
Convert More Listing Appointments With The Best Real Estate Listing Presentation
How To Get More Real Estate Listings | Take 20 Listings A Month
Working With Sellers | Seller Mastery Panel
Keller Williams NEWS: