Mindset Of A Mega Real Estate Agent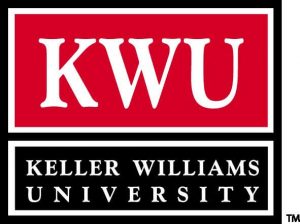 The Keller Williams Realty's 6 Personal Perspectives
Gary Keller, Co-Founder & Chairman of the Board for Keller Williams Realty and the author of  NY Times Best Seller, The Millionaire Real Estate Agent book,  discovered that the most successful real estate agents have a similar mindset when it comes to success.  These are the key points encompassed in Keller Williams Realty's The Six Personal Perspectives.
Step 5: Remove Your Limiting Beliefs
If you want to have a successful real estate career and break through your fundamental ceiling of achievement in your real estate career, you have to remove your 'limiting beliefs'.  The most successful real estate agents, avoid limiting thinking and focus on unlimited thinking.  When you unlimit your thinking, you unlimit your real estate career success. The beauty of this is, is when you do break through, that glass ceiling now becomes the new "floor" as you work to achieve your next level of growth in your real estate career.


Straight Jacket escape – removing limiting beliefs from Jonathan Dupree on Vimeo.
Related Posts:
Be Learning Based | KW Personal Perspective #4
Move From E To P | KW Personal Perspective #3
Commit To The 80/20 Rule| KW Personal Perspective #2
Commit To Self Mastery | KW Personal Perspective #1
Maximize Your Business by Focusing on What Matters
Failing Your Way To Success | Gary Keller Audio Training
Starting A Real Estate Career | What Top Real Estate Agents Do 
How To Make 6 Figures A Year In Your Real Estate Career
One: The Transformative Power of Clarity with Gary Keller