The Keller Williams Realty Worldwide Difference
The Best Real Estate Agent Training, Systems & Culture!
As the only major real estate franchise company in North America outpacing the current trends in the real estate market, Keller Williams Realty's time-tested real estate models and systems establish a framework for profitability in any real estate market worldwide, and present untold opportunities for potential Keller Williams Realty franchise owners and real estate agents across the globe.  Keller Williams Realty is looking for leaders who have the same mission and vision as we do –
To build the most dominant real estate company on the globe and to put real estate agents at the center of every decision we make
.  We have recently welcomed our newest international franchise owners:  Keller Williams Indonesia, Keller Williams Southern Africa, Keller Williams Austria, Keller Williams Germany, Keller Williams Switzerland and Keller Williams Turkey.  We are looking for real estate  leaders around the world, who share our mission to build "real estate careers worth having, real estate businesses worth owning and lives worth living."   If you are  interested in exploring the opportunity of being a real estate agent or broker with Keller Williams Realty internationally, or would like to find out more about a Master Franchise opportunity with Keller Williams Worldwide,
please submit your interest here.
Keller Williams Realty stands out from all other real estate firms in many ways.
At Keller Williams Realty, our commitment to education is unparalleled. From classroom training, to on-demand, online education and our award-winning coaching programs — we provide the most advanced and comprehensive learning opportunity in real estate.
Keller Williams® Realty, Inc. is an international real estate franchise company with more than 86,000 real estate agents, operating in more than 700 market centers (offices) across the globe. Keller Williams Realty is currently the largest residential real estate company in the United States.
At Keller Williams, our culture creates a sense of family and community that is rare and unique in the real estate industry. When you're here, you're family.
Keller Williams Worldwide Opportunities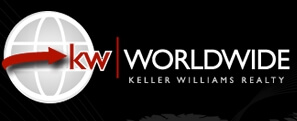 Keller Williams Worldwide NEWS:
Keller Williams Realty Introduces Turkey and Greater Germany! 
Keller Williams Realty Now #1 Real Estate Co. in U.S.!
Hear why KW Vietnam's President, Paul Mason, chose KW.
Keller Williams Realty, Inc. Announces Expansion into Indonesia, Southern Africa