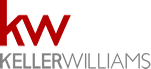 The Keller Williams Difference – Profit Sharing
One of the biggest myths about
Keller Williams Realty
, is that our profit sharing business model is some sort of multi-level marketing or pyramid scheme model.  The goal of this post is to provide new and experienced real estate agents that are interested in a more informed understanding of the Keller Williams Realty profit sharing model, all of the appropriate information on this subject.
Let's start off by addressing the three most glaring differences between the KW profit sharing model and a MLM or pyramid scheme type business opportunity.   First of all,  the traditional pyramid scheme model is no longer a legal business model to operate.  Keller Williams Realty is now the second largest real estate company in North America, and since being founded in 1983,  our business model has been approved in every state around the country and Canada.
Secondly, multi-level marketing opportunities usually require both buying inventory/services upfront and mandatory quotas to reach any real incentives .  At Keller Williams Realty, there are absolutely no costs and no quotas associated with participating in profit sharing.
Thirdly, multi-level marketing models are typically designed to make the majority of the profits rise to the top of the multi-level tree.  The reason that this happens, is that there is typically no limit to how many levels and people you can have underneath you.  At Keller Williams Realty, our profit sharing model is 'capped' at 7-levels.  This makes the KW profit sharing opportunity equal for everyone in the company.  The top profit sharing real estate agents in our company, are only making money off of the profitability of the agents seven levels below them.   As of right now, there are over 60+ levels in Keller Williams' company tree, and many of our future profit sharing leaders are not even with our company yet!
It is also critical that you do not confuse the KW profit sharing model with other revenue sharing real estate companies.   Typically, in a revenue sharing real estate company,  every time someone that you brought into the company closes a deal, you make a percentage of their commission.  At Keller Williams, our business model is tied to profit sharing.  This is the catalyst for what most of the real estate agents in our company truly believe is the biggest benefit of running their business at KW… the culture!
Whether or not you make any profit sharing money through our company is a distant second to the the effects that the profit sharing model has on our training, education and culture.   In an industry that has historically always been a 'dog eat dog' type business, you now have a company where there is a real incentive for the real estate agents to share their ideas, secrets and models.  That is why at KW, our most successful real estate agents are the ones teaching the classes.  The idea is very simple: TEAM: Together Everyone Achieves More!
Another perspective to consider, is what the effect of treating your real estate agents like shareholders has on the growth of your company.  If you treat the agents as partners(share the profits, offer them the best commission splits, open the books, provide the best agent training & support and create a culture where agents share ideas), why would they want to ever leave your company?
To really put our amazing growth in perspective, you need to also consider the fact that KW does not spend any money marketing the 'KW' brand to the consumers like every other real estate company.  Instead of spending millions of dollars a year marketing our brand to the consumers, we invest our money and resources into our real estate agents, because unlike other real estate companies who see their greatest asset as their company's brand recognition, our growth is based on agent productivity and more importantly….agent retention.


Related Posts:
How Profit Share is Calculated: The Profit Share Formula Video
Wealth Building Slideshow Presentation: Grow Your Profit Share Tree and Amplify Your Life!
What is The Keller Williams Realty Economic Model?
Video: The Gift of Keller Williams Realty's Profit Sharing Model
Keller Williams Realty's Profit Sharing Video
Keller Williams Realty: The Commission Structure
Keller Williams NEWS: