Real Estate Agent Career Training:
Presented by: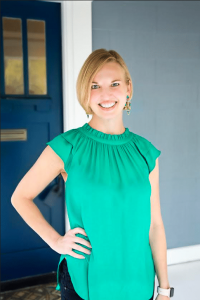 Jennie Wolek, The Wolek Group – Keller Williams Tulsa, OK
Keller Williams Mega Agent Interview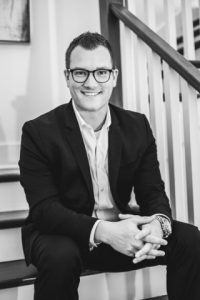 Ken Pozek, The Pozek Group – Keller Williams Orlando, FL
How To Start Your Real Estate Business Over In A New Market


One of the biggest challenges a real estate agent can face in their real estate career, is after building their market specific and relationship based real estate business, what do they need to do, if they decide to relocate their family and their real estate business to a new market?  How can that real estate agent best leverage their existing real estate business that they spent so much time and effort building, and how can they use that leverage to build up their  real estate business in their new city as quickly as possible?
In this powerful real estate career training session from KW Mega Agent Jennie Wolek(Your Journey With Jennie), Jennie sits down and talks with another Keller Williams Mega Agent, Ken Pozek, who has successfully relocated his real estate business and his family from outside of Detroit, MI to Orlando, FL.  Ken shares his 'Big Why' behind deciding to move his family and his highly successful real estate business that he built in Michigan to Florida and how his clearly defined vision to create a true life by design for himself and his family through his real estate career has been the foundation for how he has built his real estate business up so quickly in a new market.  Ken shares how he leveraged his real estate agent referral network, prospecting open houses, expired listings and for sale by owners initially to build his real estate contact database in his new market so quickly, and how he identified the people that were influencers and potential wealth determiners for his real estate business.   Ken also explains how getting purposeful about leveraging video marketing in his real estate business and getting more involved in his new community was key in growing his real estate business to the next level and what mistakes other real estate agents should avoid if they decide on relocating their real estate business to a new market.  Whether you are just considering starting a real estate career in a market where you do not have a lot of relationships or are relocating your existing real estate career to a new real estate market, the information shared in this powerful interview will be invaluable.




Related Keller Williams Training:
 Build A Successful Real Estate Career With No Money or Relationships 
From Part-Time Real Estate Agent To Full-Time Mega Agent
For Sale By Owner Prospecting Scripts & Strategies
5 Tips For Holding A Successful Open House
Expired Listing Prospecting Scripts & Strategies That Work
A Purposeful Real Estate Prospecting Strategy
How To Become A Successful Real Estate Agent | Master The Basics
Keller Williams OUTFRONT: