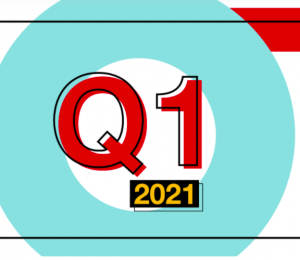 Q1 2021: A Historic Quarter of Growth for Keller Williams
Even in the middle of a global pandemic, Keller Willams Realty agents continue to solidify their No. 1 top franchise stance, outpacing the real estate industry and revealing what's possible with a winning mindset and uncompromising focus on those they serve.
United States and Canada (production in Q1 '21)
As of March 31, agents closed 272,688 transactions, up 21.3% over Q1 '20.
Agents closed $98.1 billion in sales volume, up 39.7% over Q1 '20.
Agents took 162,084 new listings (new market inventory), down 4.6% over Q1 '20.
Agents wrote 319,203 contracts (projected closings), up 16.1% over Q1 '20.
Contracts written volume was $116.6 billion, up 35.1% over Q1 '20.
"According to the National Association of REALTORS® closed transactions across the U.S. were up 13.9% and sales volume was up 27.6% over Q1 '20," said Jason Abrams, head of industry, kwx. "Our agents have once again substantially outperformed our industry on those metrics."