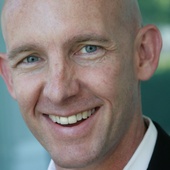 Kevin Ward, Keller Williams Team Leader/Coach
Realtor Scripts For Common Seller Objections
'We want to find a house to buy first, before we sell'
In this real estate career training video, Kevin Ward, Keller Williams Team Leader and Coach,  explains the different scenarios to discuss with a Seller who wants to find a home to buy first,  before putting their house on the market.  By first pre-qualifying the Seller,  you can eliminate some of the options immediately,and then explain the pros and cons of each option. The biggest key is MOTIVATION…they have to WANT to make this move and have a reason to do it or they will simply waste your time and do nothing.  If you are looking for a proven real estate agent script to handle this common seller objection in a listing presentation, you need to watch this video from one of the true masters of converting a listing presentation into a sold listing.


'Market is so hot, we are waiting for prices to go up before we sell'
In this real estate script training video, Kevin Ward, discusses his proven real estate scripts for handling this common objection from a seller.  Just like with the previous video, the most important place to start in handling this common objection from a seller, is to define the seller's motivation to seller.    Once their level of motivation is established, Kevin shares how to respond to this seller objection.  If you want to increase your listing presentation conversion rate and master the appropriate real estate scripts to handle this objection, watch and learn from the below video.


Related Keller Williams Training:
How To Handle Common Real Estate Objections
Real Estate Agent Scripts For Handling FSBO Objections
How To Get More Real Estate Listings | Take 20 Listings A Month 
The Best Real Estate Agent Phone Scripts
Keller Williams NEWS: