Real Estate Agent Career Marketing Ideas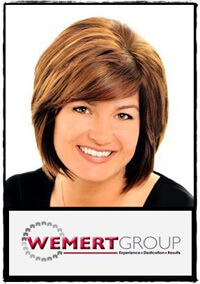 Jenny Wemert, The Wemert Group – Keller Williams Realty –  Orlando, FL
Real Estate Farming Strategy


Whether you are just starting a real estate career or you are an experienced real estate agent looking for marketing ideas to grow your existing real estate business, following and mastering a proven real estate farming strategy, can you give your real estate career the competitive advantage it needs.    In this real estate marketing training session from Ryan Smith, The Niche Agent, Ryan sits and talks with Keller Williams Mega Agent and master of real estate farming, Jenny Wemert, of The Wemert Group in Orlando, FL.  Jenny and her real estate team did over $60 million in sales in 2013, and a large portion of her real estate business is the direct result of her proven real estate farming strategy.  Jenny shares how she has grown her real estate business from being a new real estate agent with a real estate farm of only 400 homes to a real estate team with over 10,000 homes in her real estate farm.  If you are looking for a proven real estate lead generation strategy to build your real estate business, listen and learn from one of the true experts on successful real estate farming and take your real estate career to the next level!



More Real Estate Farming Training:
How To Successfully Work A Real Estate Farm
Successful Real Estate Farming Strategies 
How Do I Generate Real Estate Business? Try Real Estate Farming!
How To Become A Local Area Real Estate Expert | Tips on Real Estate Farming
Make Farming a Strength in Your Real Estate Business 
The 8 Steps To Successful Real Estate Farming
Keller Williams NEWS: