Real Estate Agent Training
Presented by: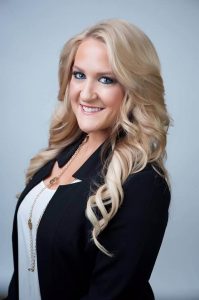 Rachel Adams, Co-Founder/CEO of Aitchison & Adams Real Estate Team – Keller Williams Roseville, CA
A Real Estate Door Knocking Script That Works
One of the most cost effective, productive and least utilized sources for real estate agents to generate new real estate business, is door knocking.  Even though door knocking can be an amazing lead generation source for real estate agents, most real estate agents do not even want to attempt it, and for the ones that actually try, most give up before they see any real results.   The truth is, most real estate agents are just not that purposeful about generating business, and if they are, they tend to focus on the lead generation sources that are in their comfort zone and have the least amount of rejection.  But, for the few and bold real estate agents that are committed to mastering proven door knocking scripts and strategies, who actually time block in the schedule for door knocking, and are willing to hear the amount of 'NO's!' that it takes to hear that one 'YES!', door knocking can truly create a real competitive edge for their real estate businesses.
One of the true masters of real estate door knocking, is Keller Williams Mega Agent, Rachel Adams in Roseville, CA.   In this powerful real estate agent career training video, Rachel shares her proven and successful door knocking script and strategy.   Rachel is inonly  her fourth year in the real estate business, and last year, she became one of the top one thousand real estate agents in the entire country, and door knocking was an integral part of how she built her very successful real estate business.   Rachel shares how always coming from the mindset of contribution and focusing on providing value, allowed her to overcome her limiting beliefs about door knocking.  Rachel truly believes that she is not bothering home owners when she knocks on their door, because what she is doing is giving something of value to improve that homeowner's life, and it is that mindset that gives her the confidence to to door knock consistently.  If you want a proven door knocking script and strategy that you can start using today in your real estate business, listen and learn from one of the true masters of real estate door knocking.   You can also find a copy of Rachel's door knocking flyer and script below that she references in the video and also make sure to check info on Rachel's new KW MAPS coaching class, Limited to Legendary.  
Related Posts:
Keller Williams NEWS: