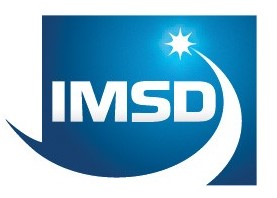 Internet Lead Generation Training For Realtors From IMSD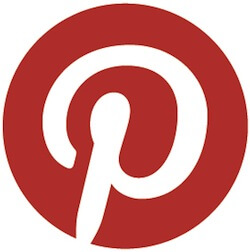 How To Use Pinterest To Generate Real Estate Leads
Every day, it seems, there is another app, website, social media tool or something that you hear you should use in your real estate business. The latest one is Pinterest.  In this recorded real estate career training webinar, sponsored by ActiveRain & IMSD, Chris Smith, Chief Evangelist at Inman News, drills down and focuses on how Pinterest can be more than just a collection of great images, and how can you utilize this rapidly emerging medium to market your real estate business.  Chris was was the brain behind the wildly popular TechSavvyAgent.com blog before coming over to lead the Inman Next Community for Inman News. A thought leader in every sense of the word for using social media in real estate. He's also passionate about helping real estate agents understand and use some of the technologies that are emerging at break neck speeds. If you want to learn how to use Pinterest to generate real estate leads, and tap into a real estate lead generation source before your competition, you need to watch this recorded webinar!
In this short clip from ActiveRain's RainCamp event in April 2012, Keller Williams Mega Agent Ben Kinney demonstrates how Facebook search results are now serving up image from Pinterest. Real estate agents, take note! This is a great real estate marketing opportunity on Facebook and Pinterest.
More Internet Lead Generation Training For Realtors:
How To Use Yelp To Generate Real Estate Business
Facebook Prospecting For Real Estate Agents
Facebook Strategy For Real Estate Agents
Using The Internet & Social Media To Build Your Real Estate Brand 
Social Media and Real Estate Basics
What Are The Best Sources For Online Real Estate Marketing?
Creative & Unique Lead Generation Techniques for Real Estate Agents
Pay Per Click(PPC) Advertising Strategies For Real Estate Agents 
How To Generate Real Estate Leads On Craigslist
In 2010, Market Leader, Inc partnered with Ben Kinney to produce a powerful real estate designation with hands-on training and implementation for real estate agents to generate more traffic, more qualified real estate  leads, and close more deals. This partnership resulted in the Internet Marketing Specialist Designation (IMSD).   One of the things that distinguishes IMSD from other real estate career training programs is that their content is managed by top producing agent Ben Kinney, whose team closed over 500 transactions in 2011.   If the techniques aren't working for Ben and his team of agents, they aren't included in our program.  $200 Discount Code: TopRealtor