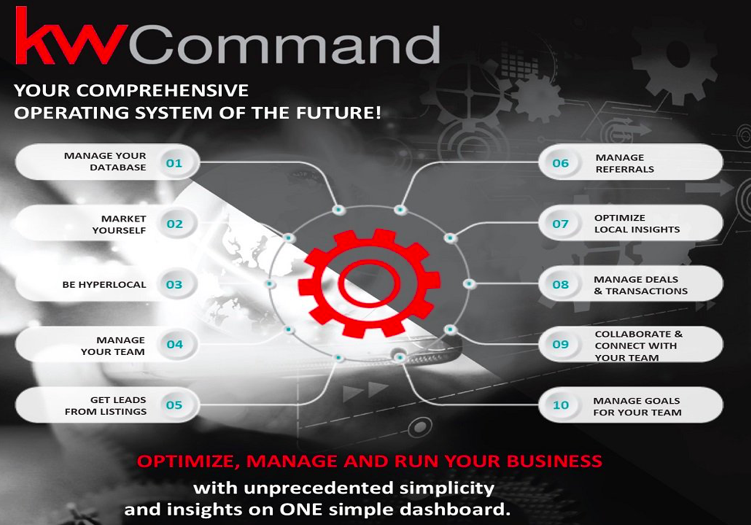 KW Command
Based on the fundamental models of The Millionaire Real Estate Agent
by Gary Keller, KW Command is the comprehensive operating system of the future for real estate agents to run their real estate businesses at the highest level. It allows Keller Williams real estate agents to optimize, manage, and run their real estate businesses with unprecedented simplicity and insight. KW Command is essentially the dashboard to Keller Cloud that will end all real estate dashboards and was created hand-in-hand with our top KW real estate agents to combat the daily issues that prevent real estate agents from reaching their true potential. It's more than a powerful proprietary platform…it's the beginning of a real estate revolution.
KW Command For Teams
is your real estate team, enhanced. Optimize control over your real estate database, your real estate business and your future with
KW Command for Teams
, bespoke technology woven into KW Command's existing platform that's designed to give real estate teams – and the talented individuals who lead them – an edge of transparency, collaboration, and foresight.
A real estate Rainmaker's delight, this new video captures the spirit behind this new functionality and shows how real estate teams can use it to do better work and work better together. .
Keller Williams NEWS: