Real Estate Career Mastery From Keller Williams MAPS Coaching
Stop living your life by default, and step up to a life by design!  The KW BOLD real estate career training program from Keller Williams MAPS Coaching, will help you gain the mindset and the habits that will power your real estate career and life for years to come!  Written by Dianna Kokoszka, president of MAPS Coaching, BOLD (Business Objective: Life by Design) includes the mindset, skills and scripts that have propelled Kokoszka's own million-dollar real estate career and secured her place as the real estate industry's "Queen of Systems and Scripts."
Over seven weeks, BOLD conditions real estate agents with powerful mindset exercises, language techniques, business-building strategies and live lead generation activities. When you attend BOLD, you will:
Overcome your limiting beliefs
Set BOLD goals
Learn how to deliver powerful real estate scripts that naturally influence people to work with you
Build an abundance of real estate leads into your real estate business
Incorporate time-saving strategies and techniques that will take your real estate business to the highest levels
Actually make calls, set appointments and close real estate contracts! Are you ready to go BOLD?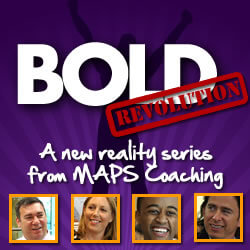 Step into a new reality with the First Step to BOLD!  Through inspirational stories that move and motivate, leading international speaker, sales and life coach, accomplished agent, and MAPS President Dianna Kokoszka, leads participants through a journey of the mind.
No more victims, no more complaining and no more playing not to lose! Participants learn powerful scripts and language-of-sales techniques that include embedded commands, rapport building through mirror and match, and the power of words. It's powerful and upbeat, and the first step to the inspirational and business-building experience that is KW BOLD!
More Real Estate Career Training From KW: