How To Build A Big REO Real Estate Business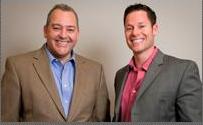 Jaime Velez & Denny Seybert, Keller Williams Realty Las Vegas, Nevada
In this free real estate agent career audio training session from KW Agent Mountain, Gary Keller talks with KW mega agents Jaime Velez and Denny Seybert from Nevada.   Listen as Gary talks with Denny and Jaime about how they have set up their REO business to be on track to sell over 700 units in one year.   In this shifting real estate market, top agents have had to shift their focus from traditional buying and selling, towards the real estate market of the moment.   Whether you are a newly licensed realtor or and experienced real estate agent, learning how to incorporate REO business into your real estate business, can give you the advantage you need to make your own market!
[audio:https://moving-careers.com/wp-content/uploads/2011/12/Denny_Seybert_and_Jaime_Velez_How_to_Build_a_Big_REO_Business.mp3]
More Gary Keller Audio Training:
Frequently Asked Questions About A Real_Estate Career at KW:
What is The Keller Williams Realty Difference?
How Do I Get a Real_Estate License and Become a Realtor?
How Does The Keller Williams Realtor Compensation Work?
Does Keller Williams Offer Any Online Real_Estate Education Classes?