How To Become A Successful Real Estate Agent
Presented by:
 
Keller Williams Mega Agent Career Interview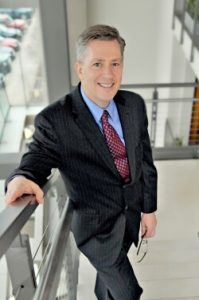 Martin Bouma, The Bouma Group – Keller Williams Realty – Ann Arbor, MI
If you want to learn how to become a highly successful real estate agent, you need to recognize first, that there are real estate agents in the industry, that already have the real estate career you want to have, and they are willing to share with you how they built their successful real estate businesses.  In this powerful real estate agent career success coaching session from Keller Williams Realty Team Leader/Real Estate Coach, Rick Bosley, Rick interviews KW Mega Agent Martin Bouma, one of the top producing real estate agents in the entire country.  Martin, whose real estate team consistently earns well over a million dollars a year in real estate commissions,  was also one of the original real estate agents that Gary Keller interviewed in the real estate industry's best selling agent training book, The Millionaire Real Estate Agent.
In this recorded real estate coaching call, Martin shares how he initially got started in his real estate career and how he overcame the common challenges and obstacles that many new real estate agents face when starting in the real estate industry.   With the guidance and support of a more experienced agent in his office, Martin learned to focus all of his energy on the most important aspect of building a successful real estate career, which is real estate lead generation.   Martin is very willing to 'pay it forward', as he shares his powerful and simple real estate marketing based and prospecting enhanced real estate lead generation systems and strategies with you.  If you are also at a point in your real estate career where you are considering building a real estate team, Martin also discusses how he did that by attracting the right talent and holding them accountable.   Whether you are just starting your real estate career journey or you are an experienced realtor looking to grow your existing real estate business to the next level, the information shared in this Keller Williams Mega Agent interview is invaluable.  Listen and learn, as one of the most successful real estate agents in the industry, shares his real estate career success tips and strategies with you.
Related Keller Williams Career Training Posts:
How To Be Successful In Real Estate | KW Mega Agent Career Interview
How To Go From Good To Great In Your Real Estate Career | Find Your ONE Thing
How To Become A Successful Real Estate Agent | KW Mega Agent Career Interview
How To Have BIG Success In First Year Of Real Estate Career
How To Build A Successful Real Estate Career | KW Mega Agent Interview
How To Build A Successful Real Estate Career With No Money or Relationships
Keller Williams NEWS: