Keller Williams 6 Personal Perspectives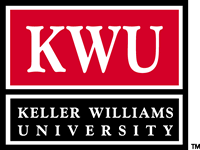 Mindset Of A Successful Real Estate Agent
Perspective 1:
Commit To Self Mastery
A real estate agent's mindset holds the key to what he/she can accomplish in their real estate career.   Gary Keller, Founder and Chairman of the Board for Keller Williams Realty, and author of the long running New York Times Best Seller, The Millionaire Real Estate Agent, discovered that successful real estate agents all shared a similar mindset, of which the key points have been summarized into Keller Williams Realty's The Six Personal Perspectives.   Whether you are just considering career opportunities in real estate, are a newly licensed realtor or you are an experienced real estate agent that wants to refocus and grow their existing real estate business , understanding the mindset of a successful real estate agent will give you a great foundation for building a successful real estate career.
In order to be a successful real estate agent, you have to not only be a learning-based individual, but you must also commit to creating a learning plan that incorporates the steps of self mastery.   Understanding how to maximize both your natural strengths and weaknesses, will also help you determine which activities and areas of your real estate business that you need to master first.  In the Six Personal Perspectives video series, Keller Williams Realty's top real estate agents share their insights and aha's about each of the Six Personal Perspectives, and what they accomplished in their real estate career, once they adopted them.
Related Keller Williams Training:


Keller Williams NEWS: