How To Become A Top Real Estate Agent On A Zero Budget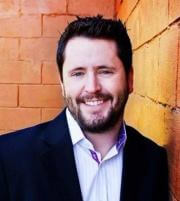 Wayne Salmans, Catalyst Real Estate Experts – Keller Williams Realty DFW
Generating Real Estate Referrals From Other Realtors
How did Keller Williams Realty Mega Agent Wayne Salmans become a top selling real estate agent on a zero budget?  In this video, Wayne talks about how to get more real estate referrals from other real estate agents.     At Keller Williams Realty, we believe that our real estate agents should treat the referral source better than the referral, so it all starts with taking amazing care of the real estate agents who give you the referrals! Wayne couldn't afford much in the beginning of his real estate career,  so he would just send a $5.00 coffee card to every real estate agent  that he ever got a referral from, regardless of whether the real estate referral lead to a closed transaction.  Those who are willing and excited to tell everyone about you are worth their weight in gold!  Wayne does these four simple things to show appreciation to his real estate referral sources: 1. Make it a big deal when they give you the referral 2. Mail them a thank you with a gift. The gift doesn't have to be huge. 3. Call them with an update. & 4. Once a year have a core advocate's dinner. Wine and dine your most important advocates. By being consistent, genuine and coming from the mindset of contribution,
Wayne was voted one of 30 under 30 top Realtors in the nation by Realtor Magazine in 2009,
on practically a zero budget.
Tips To Get and Handle Your New Home Builders
<
A good new home builder can bring you steady real estate listings and lots of sign calls. Many of us get burned out by because new home builders tend to be needy and want you to spend a ton of money advertising.  In this video, Wayne talks about how to get into relationships with new home builders and how to keep them happy without spending a lot of money.  Make sure to also check out Wayne's Step 1 in Becoming A Mega Agent on a Zero Budget – Door Knocking.
More Realtor Career Training From KW: